Art Nouveau is a design movement that began in Belgium, grew gradually and spread across boundaries throughout 1880-1910. The term "Art Nouveau" was initially used to characterize the work of the group of twenty artists known as Les Vingt in the 1880s Belgian newspaper L'Art Moderne. The 1895 opening of the Parisian art gallery Maison de l'Art Nouveau is credited with popularizing the term. In Germany, Art nouveau style was called Jugendstil; in Austria, Sessionsstil; in Italy, Stiele Florale; in the Netherlands, Nieuwe Kunst and in Spain, Modernismo. "Modern Style" was another name for Art Nouveau in England, whereas "Tiffany Style" was the preferred term in the United States.
Art Nouveau is an art movement characterized by an emphasis on the fluidity of line, geometric forms, asymmetrical compositions, and a daring combination of structure and ornamentation. Art Nouveau represented a break from creative tradition that was exotic, extravagant, and ultimately modern. Artists deliberately started to revolutionize art and create something new, shunning the worn-out historicism associated with classical architecture and design.
Following Gesamtkunstwerk's goal, the movement's objective was to establish a synthesis of fine arts, resulting in a unified and harmonious design across several disciplines. Artists used this style in the visual arts, graphic arts, architecture, furniture and interior decoration, glasswork, and jewelry. In addition to decorative art, paintings, architecture, and advertisements, the Art Nouveau aesthetic appeared in various media. The style reacted to the rigorous symmetry of Neoclassical design in the art world. La Maison de l'Art Nouveau was a renowned art gallery in France that exhibited French Art Nouveau and from which the style took its name.
Major artists of the Art nouveau movement include the young Englishman Aubrey Vincent Beardsley, whose perverted sensibility made him Art Nouveau's most divisive character, maybe best exemplified Art Nouveau's high historical arc, as a flame that blazed brilliantly but short, like a dazzling but fleeting flame. Alphonse Mucha was a lithographer and designer from the Czech Republic whose renowned posters exemplified the Art Nouveau style. Mucha was one of the best graphic designers of the Art Nouveau movement. Other notable artists who participated in the new art were the painter Gustav Klimt, the Scottish architect Charles Rennie Mackintosh, who led the Glasgow School, Louis Comfort Tiffany, who became an iconic American name associated with Art Nouveau and Henri de Toulouse-Lautrec. Art Nouveau artists felt they should integrate all art forms, resulting in a movement that covered several art forms and disciplines. Artists drew inspiration from organic and natural forms to modernize art and design, producing attractive designs with sinuous, asymmetrical lines and curves.
Major artworks associated with Art Nouveau movement include The Peacock Skirt by Aubrey Beardsley, Woman in a Striped Dress by Édouard Vuillard, The Kiss by Gustav Klimt, Cover design for Wren's City Churches by Arthur Heygate Mackmurdo and The Budapest Museum of Applied Arts by Ödön Lechner and Gyula Pártos.
Art Nouveau bridged a critical gap between the aestheticism of the 19th century and the design of the 20th century. However, early in the 20th century, Art Nouveau started to decline almost as rapidly as it had spread throughout the Western aesthetic landscape. Ultimately, the movement's reputation for extravagance unintentionally fostered a gulf between rich clients and competent laborers. As early as 1903, the English artist Walter Crane condemned the style as a "weird ornamental sickness" because of its hitherto lauded flowing, flowery characteristics. The style coup de fouet, or whiplash, was renamed style branche de persil, or parsley sprig, in 1920.
Germany and Austria were the first to move away from Art Nouveau, with designers like Peter Behrens, Josef Hoffmann, and Koloman Moser favoring a starker, more strictly geometric style as early as 1903. Perhaps it was Bing's untimely death, the advent of Cubism, or the start of World War I. The "new art" was ironically not the way forward. Vienna, the city often credited as the home of contemporary design, may hold the key to the industry's future.
History of The Art Nouveau movement
Art Nouveau was born during a period of rapid industrialization. European modernity sprang out of the era of the Industrial Revolution, which was characterized by factory life and mass manufacturing. The movement included and stylized automation and industrialization even as it celebrated craftsmanship and creative genius. This double entendre reflects the movement's acceptance and rejection of the Industrial Revolution's sweeping changes. The Progressive Era was also well underway in the United States.
Art Nouveau did not only thrive in one location or era; it was popular throughout Europe and the United States during the same period. In its universal and integrative spirit, Art Nouveau fused the Fine and Applied arts from architecture and interior design to book illustration, to produce "whole works of art," or the German Gesamtkunstwerk.
The widespread acceptance of Art Nouveau across the world proves that traditional barriers have been successfully broken down between artistic disciplines. By Overcoming neoclassicism's reign in the arts, the movement inspired creatives worldwide to enhance the quality of everyday life via the enhancement of architecture, interior design, and consumer goods.
By the time World War I began in 1914, Art Nouveau had mostly come to an end. When the 1920s rolled around, Art Deco became the dominant architectural and decorative art style. As early as the late 1960s, the Art Nouveau style began receiving more positive recognition from critics. This trend accelerated with the inauguration of a major Hector Guimard display at the Museum of Art in 1970.
Beginning of The Art Nouveau movement
The Arts and Crafts Movement, which began in England in the second part of the nineteenth century, is the progenitor of Art Nouveau. Many people saw the Arts and Crafts movement as a reaction to the rising prevalence of industrialization and factory mass production across Europe.
William Morris (1834–1896), an English author, designer, architect, and socialist, was the movement's central figure. Morris looked back to the community norms of the medieval age as an alternative to the filthy production standards and dehumanizing characteristics of Victorian capitalism. Morris inspired many Art Nouveau designers because of his dedication to artisanal production and his use of stylized floral and organic patterns.
Art Nouveau was initially used to describe a movement of reform-minded sculptors, designers, and painters known as Les Vingts in 1884 in the Belgian newspaper L'Art Moderne. The French-German art dealer Siegfried Bing launched his Maison de l'Art Nouveau, "House of the New Art," in Paris in 1895, popularizing the term. James Ensor (1860-1949) and Théo van Rysselberghe (1862-1926) were among the movement's founding members. The new movement's aesthetic immediately gained traction throughout Europe, inspiring a variety of localized names such as Jugendstil, Modernismo, Secession, Stile Floreale, and others.
To begin, Art Nouveau artists fought against the idea that fine art, painting, and sculpture should be considered superior to the decorative arts. Art Nouveau designers created aesthetically pleasing products intending to improve people's lives by incorporating art into the mundane. Art Nouveau adherents, like those of the preceding Arts and Crafts movement, believed that works of art should be both aesthetically pleasing and well-crafted. Furniture, silverware, architecture, paintings, graphics, jewelry, fashion, and glassware are examples of where fine art and applied arts began to blend.
Rise and Development of Art nouveau art movement
Art Nouveau Graphics and Design
The widespread adoption of Art Nouveau in the late 19th century must be partially attributed to the various Art Nouveau designers' reliance on readily available and in-demand graphic design styles. Jugendstil painters from Germany, like Peter Behrens and Hermann Obrist, used their artwork on playbills, exhibition catalogs, book covers, and magazine advertising. However, this pattern was not exclusive to Germany.
In his short career, the English artist Aubrey Beardsley, regarded as the most divisive representative of Art Nouveau owing to his fusion of the sexual and the macabre, produced a series of posters that used beautiful rhythmic lines. The Peacock Skirt (1893), one of Beardsley's most colorful works, is the most obvious example of a Japonism/Ukiyo-e print that combines decadence with simplicity.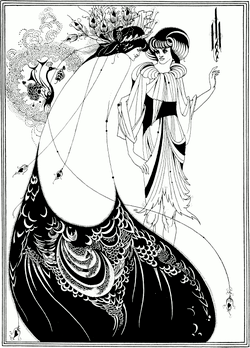 Their graphic works evoked the dynamism and excitement of contemporary life by promoting everything from new technology like telephones and electric lights to pubs, restaurants, nightclubs, and even individual performances. They quickly elevated the poster from the status of a commonplace commercial to that of high art in the process.
Art Nouveau Architecture
In terms of both size and appearance, Art Nouveau architecture predominated. It can still be seen in many buildings, from massive institutional and commercial structures to modest row homes. Particularly in building, Art Nouveau artists sought to use a broad range of idioms was used to highlight Art Nouveau. Numerous structures make extensive use of terracotta and vibrant tilework. For instance, the terracotta decorations for the facades and fireplaces of Parisian homes and apartment buildings are primarily responsible for the fame of the French ceramicist Alexandre Bigot. Other Art Nouveau buildings, especially in France and Belgium, demonstrate the technical potential of an iron framework connected by glass panels.
Local stone, such as yellow limestone, or a rocky, randomly-coursed country aesthetic with wood trim typified Art Nouveau buildings in various regions of Europe. And in many instances, a sculptural white stucco veneer was applied, especially to Art Nouveau show structures like the Vienna Secession Building and the pavilions of the 1900 Paris Universelle Exposition.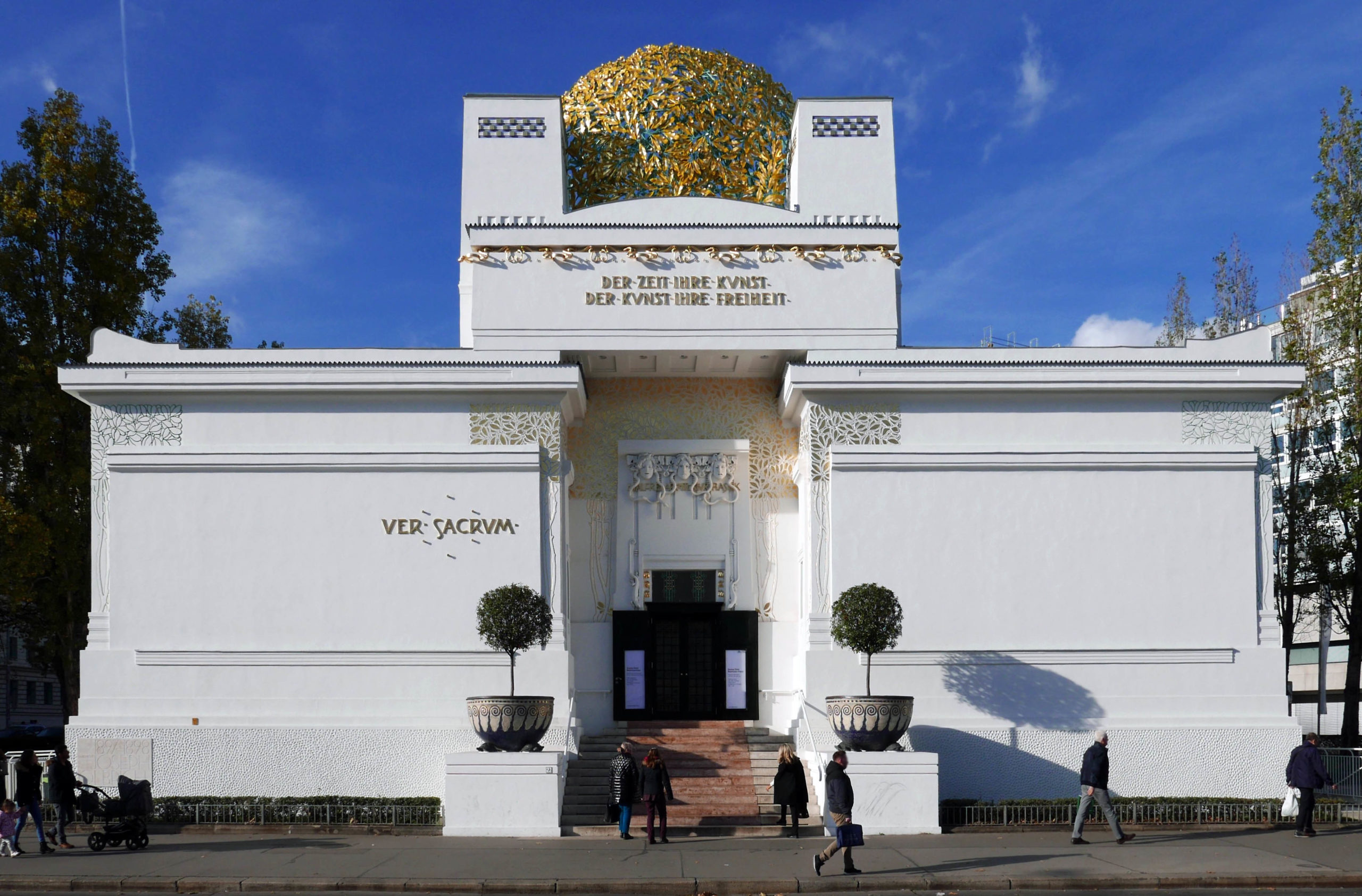 Art Nouveau's Furniture and Interior Design
At least as much as it was prominent on outside facades, Art Nouveau was closely involved with interior design, much like the Victorian style revivals and the Arts and Crafts Movement. Like these other 19th-century architectural movements, Art Nouveau's interior design aimed to create a unified, cohesive space that used every surface.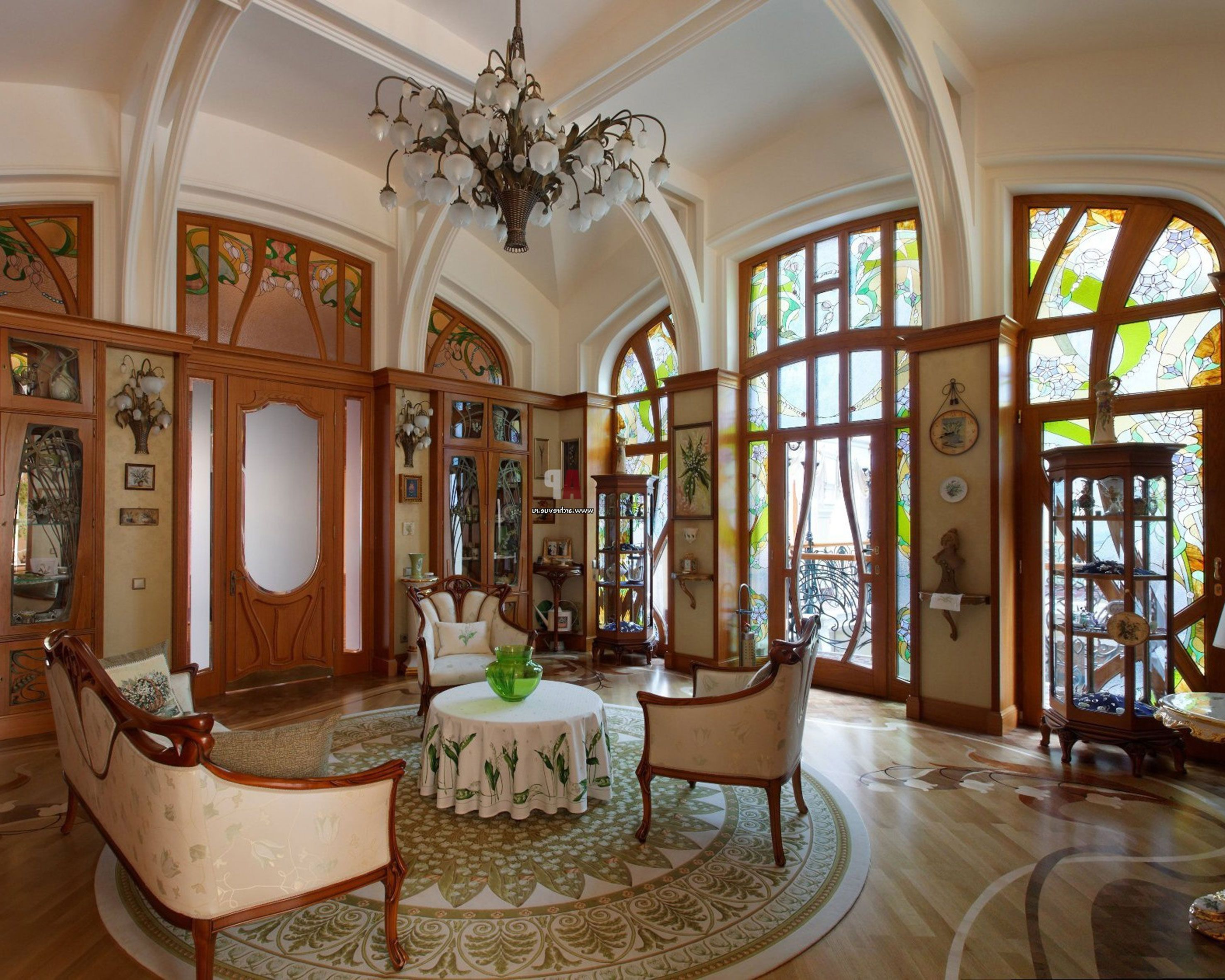 In this sense, furniture design dominated, especially in the fabrication of carved wood with sharp, asymmetrical forms, often made by hand but rarely by machine. Beds, chaises, dining room tables and chairs, armoires, sideboards, and lamp stands were only a few of the items produced by furniture producers for every possible use. The designs' sinuous curves were frequently permanently installed as wall paneling and molding, often utilizing the wood's inherent grain.
Art nouveau's Paintings
Few styles can claim that they are as widely represented in almost all visual and tangible mediums as Art Nouveau. Along with artists who primarily engaged in graphics, architecture, and design, Art Nouveau also has some notable painters, such as Victor Prouvé in France and Vienna Secessionist Gustav Klimt, who is best known for his paintings Hope II and The Kiss. The difference between the fine or purely ornamental arts of painting, sculpture, and architecture, which historically had been seen as more significant, purer representations of creative ability and skill, and the decorative arts was perhaps narrowed more than any other style in history thanks to Art Nouveau.
Art Nouveau Glasswork and Jewelry
Not only did some of the most famous glassmakers in history make use of the Art Nouveau style, but that style's reputation for luxury helped to cement that reputation. Many of the most well-known names in Art Nouveau—Emile Gallé, the Daum Brothers, Tiffany, and Jacques Gruber—got their start in the field because of their innovative glassware. The glassware produced by Gallé and Daum became famous for their innovative use of acid etching to create sinuously curved, form-fitting surfaces that appeared to flow freely between transparent colors. Lampshades and office supplies are only two examples of the practical applications of glass' creative potential that were explored by designers like Tiffany and the Daum Brothers. Tiffany and Jacques Gruber, who had studied under the Daum Brothers in Nancy, were experts in stained glass, creating monumental panels that gleefully reflected light and praised the beauty of nature.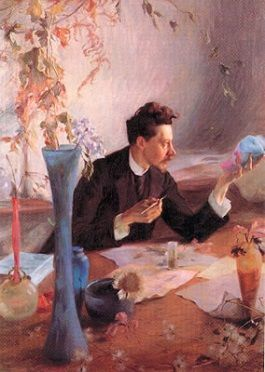 While it was hoped that Art Nouveau's pervasiveness would make art accessible to everyone, the turn-of-the-century jewelry industry was dominated by René Lalique, Louis Comfort Tiffany, and Marcel Wolfers, who produced some of the most coveted pieces of the era.
End of Art nouveau movement
As early as 1903, German and Austrian designers like Peter Behrens, Josef Hoffmann, and Koloman Moser embraced a sparser, more rigorously geometric style, signaling the end of Art Nouveau. In the same year, several designers previously affiliated with the Vienna Secession established the Wiener Werkstatte, whose penchant for sharply angular and rectilinear shapes evoked a more precise, industrially-inspired style devoid of any overt connections to nature. Behrens' appointment as AEG's head of all corporate design—including buildings, products, and advertising—in 1907 declared him the first industrial designer in the world, and the creation of the German Werkbund the same year formalized the partnership between manufacturers and designers to create a system of product types based on standardization.
Art Deco emerged from this machine-inspired design after World War I when it was combined with a growing regard for classicism, influenced in part by the World's Columbian Exposition in Chicago in 1893 and officially endorsed by the City Beautiful movement in the United States. The movement received its name in the 1960s from the 1925 Exposition Internationale des Arts Décoratifs et Industriels Modernes in Paris, where its decidedly commercial nature was conveyed most simply.
Characteristics of Art Nouveau style
The characteristics of the Art Nouveau style include; Sensuality, Japanese-inspired balanced perspective, Stained glass, intricate window panes, Floral style, and Undulating asymmetrical lines.
Sensuality
Art Nouveau captured the sexual reawakening that was taking place at the moment. Sensual curving curves and circular forms were utilized to symbolize the body in other fields, and Art Nouveau typically showed women in sexually provocative ways. Its organic, curling, rounded forms are taken from the body, both male and female, merging in a potent, frightening manner with the shapes of flora and animals. Curving lines round volumes in architecture, furniture, glass, jewelry, and ceramics are frequently based on plants and landscapes. Still, they depict human limbs, breasts, buttocks, and phalluses.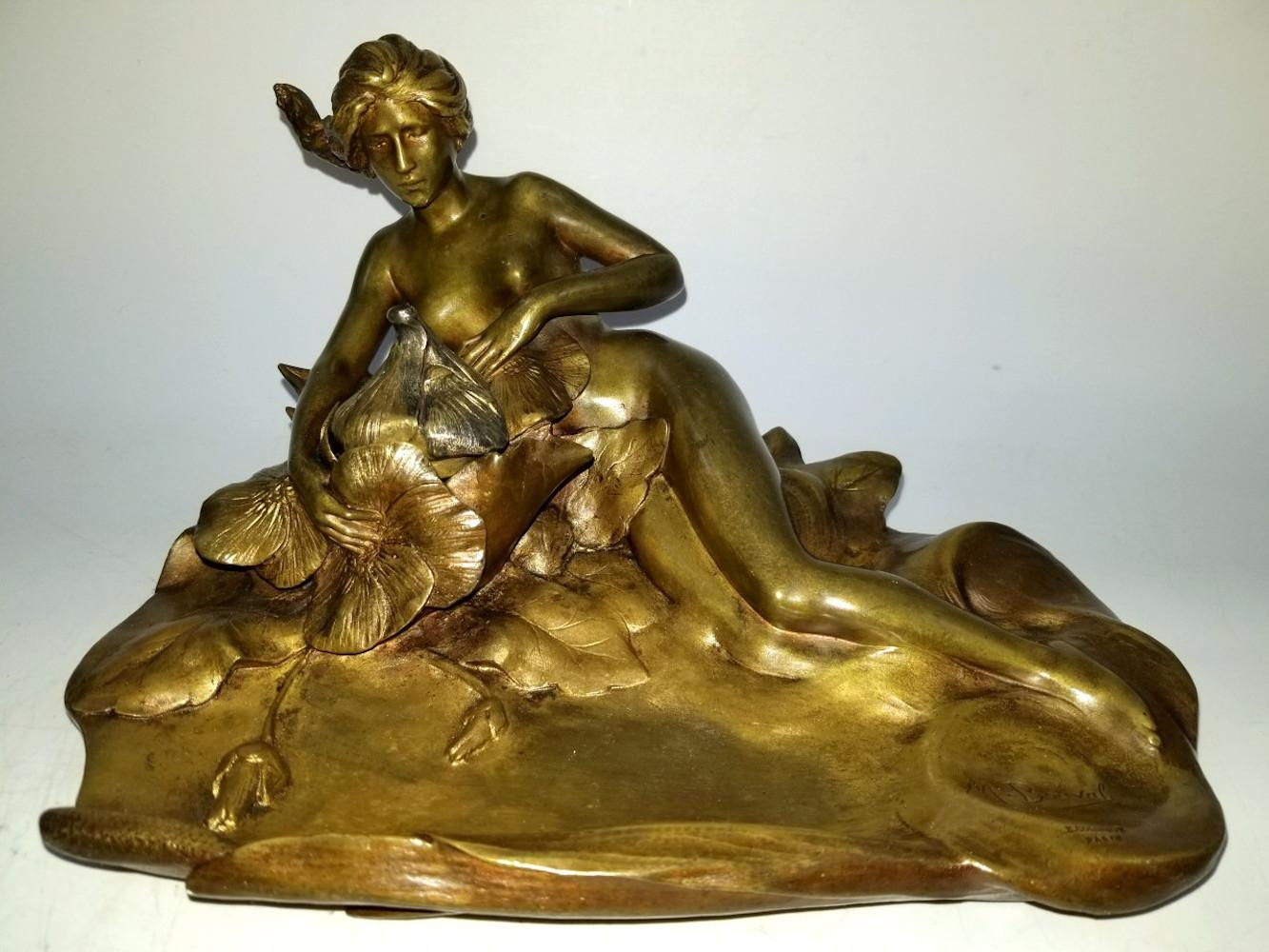 Sexual overtones typically permeated Art Nouveau images of women in posters, paintings, and sculptures. She was not the quiet, shy, or unassuming figure her Victorian predecessor was; whether clothed or not, whether standing still, dancing, or posing while smoking a cigarette, she exuded confidence, with her hair flowing freely, her smile being flirtatious, and her eyes being closed provocatively. A more sinister and nasty side to her character is possible as well. That grin of hers was up to no good. Curiously, this was also a time when influential women artists rose to the forefront, with many serving as both impresarios and painters. Sarah Bernhardt, an actress and sculptor, and Loie Fuller, a pioneering choreographer of the 20th century, epitomize this era.
Japanese inspired flat perspective
Art Nouveau owes much of its influence to the introduction of Japanese art to the West by German-French art dealer Siegfried Bing. Eventually, Japanese art became increasingly well-known in Europe's art circles, mostly due to Bing's exhibition in Paris, where he displayed more than 700 prints and more than 400 books, all of which were produced in Japan.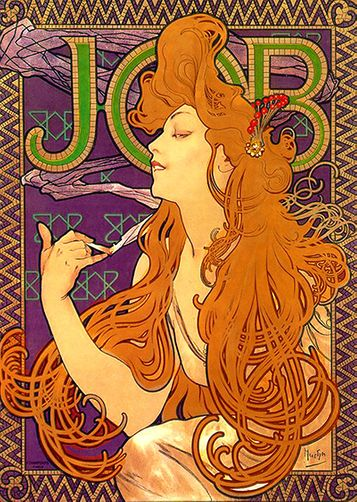 Ukiyo-e, which translates to "pictures of the floating world," was the Japanese art movement that had the greatest impact on Art Nouveau. Ukiyo-e was a style of Japanese woodblock printing that relied on a laborious technique to achieve its characteristic flat perspectives. Art Nouveau's use of space, vibrant colors and intricate patterns are all direct homages to Japanese aesthetic principles.
Even now, you can see the influence of free-flowing lines in logo and package designs having a fluid, undulating quality. Even the architectural influence of Art Nouveau can be seen in the designs' ornate and intricate elements.
Stained glass and intricate window panes
Numerous Art Nouveau structures also included stained glass or ornamental window panes. These windows often showed natural sceneries or abstract forms based on the contours of climbing plants and flowers.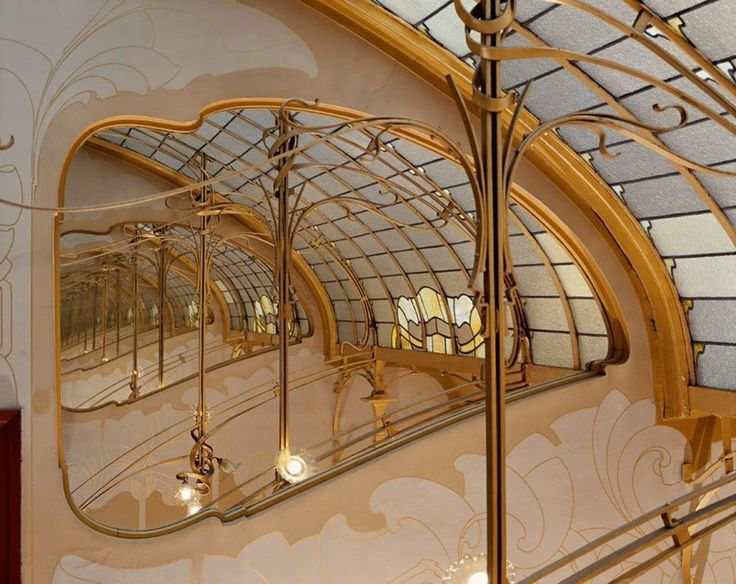 Floral style
Art Nouveau depicts flowers and other natural forms using organic curves and asymmetry, as well as straight lines that bend gracefully and elegantly. Stems with gracefully intertwining, flowing lines are transformed into tendrils.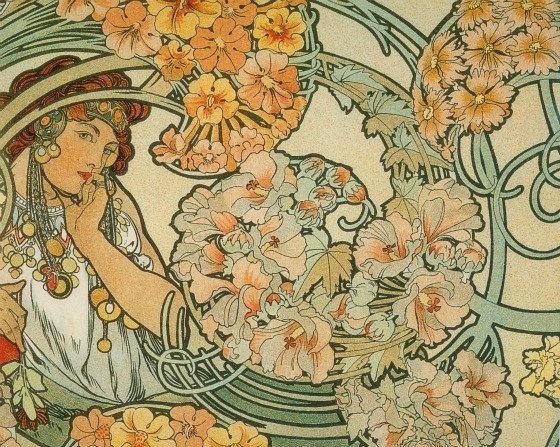 As for materials, pastel hues predominate, with white, peacock blue, lilac, brown, mustard, olive green, and sage green dominating. The depiction of flowers and other natural aspects is exaggerated yet stylized while retaining an overall opulence. This simplicity is emphasized by the two-dimensionality of the figures, which often have little or no shadow and are outlined with clean contour lines.
Undulating asymmetrical lines
Art Nouveau is easily identified by its signature undulating asymmetrical line, reminiscent of natural forms such as flower stalks and buds, vine tendrils, insect wings, and other flimsy, curved structures. This line may be classy and attractive or imbued with a forceful, rhythmic, whiplike energy. In the visual arts, the line takes precedence over everything else, including shape, texture, space, and color, for its aesthetic value.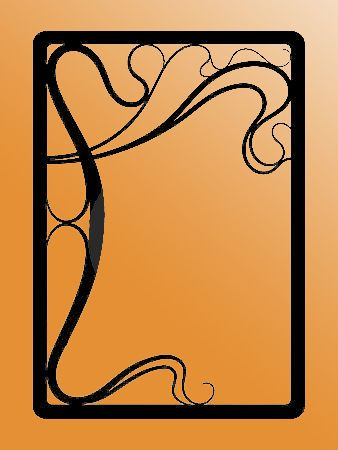 Architecture and other plastic arts combine structure and adornment by completely submerging three-dimensional form inside an organic, linear rhythm. In particular, architecture exemplifies this integration of decorative elements with the functional framework; for instance, freely combined ironwork, glass, ceramic, and brickwork to create unified interiors in which columns and beams took on the appearance of thick vines with extending tendrils and windows morphed into both air vents and membranous extensions of the natural whole. Logic and structural clarity, two tenets of classical architecture, were at odds with this method.
Art Nouveau artists
Major Art Nouveau artists include; Aubrey Vincent Beardsley, Alphonse Mucha, Gustav Klimt, Charles Rennie Mackintosh, Louis Comfort Tiffany, and Henri de Toulouse-Lautrec.
Aubrey Vincent Beardsley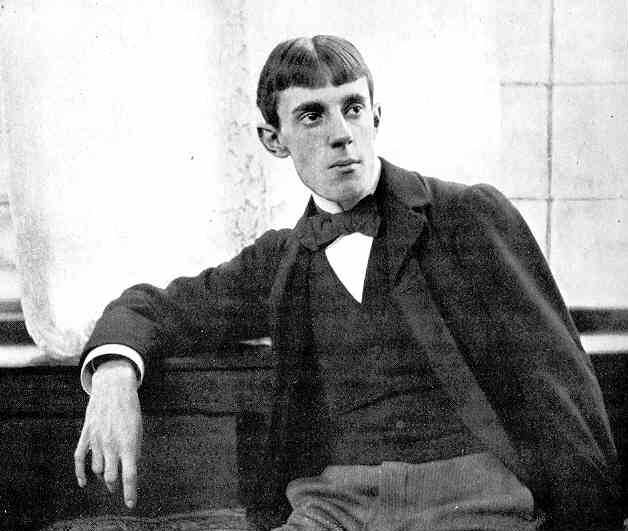 Born: 21 August 1872, Brighton, United Kingdom
Died: 16 March 1898, Menton, France
Known for: Illustration, graphics/graphic arts
Periods: Art Nouveau, Aestheticism
English artist and novelist Aubrey Vincent Beardsley was born on August 21, 1872, and died on March 16, 1898. His pen and black ink drawings echoed the aesthetic of Japanese woodcuts, which tended to focus on macabre and decadent or sexual themes. Beardsley had a brief career cut short by disease, but his impact on the evolution of the Art Nouveau and poster styles was profound. Beardsley's art was extensively disseminated and replicated because of the block printing technique he developed. Beardsley rose to prominence as the most important draftsman of his day because of the sinister beauty of his work and its pervasive presence in English publishing companies.
Later in his career, Beardsley's work became more known for its dark, twisted motifs and grotesque sexuality, making him the most controversial artist of the Art Nouveau period. His drawings included black lines on a white backdrop. Large genitalia appeared in several of his works, a style he attributed to the Japanese shunga movement. Although he only lived to reach 25, he left a significant body of work, including Indian ink drawings for Salomé by Oscar Wilde. Salome, a figure in his poster, is seen with John the Baptist's severed head on a table. This portrayal cemented his negative image as an Art Nouveau grotesque artist, typical of his black ink drawings of the period.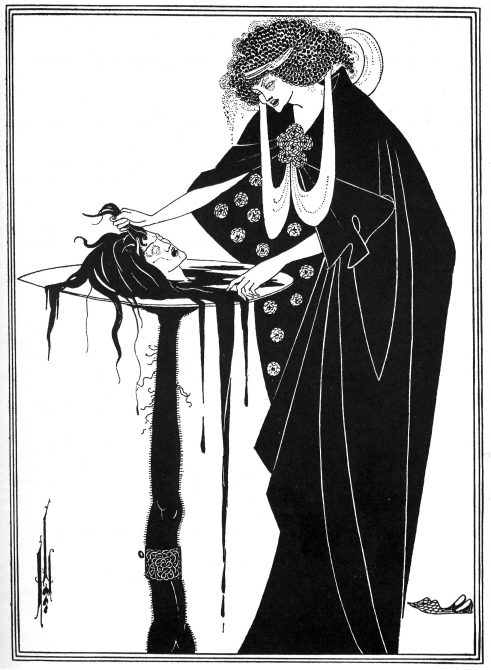 Alphonse Mucha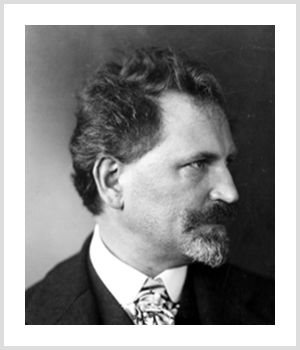 Born: 24 July 1860, Ivancice, Czechia
Died: 14 July 1939, Prague, Czechia
Known for: Painting, illustration, decorative arts and crafts
Periods: Art Nouveau, Modernism, Modern art
Alphonse Mucha was an Art Nouveau furniture designer who experimented with theatre sets and jewelry, and he is most recognized for his commercial posters and advertisements. His focus was on females, especially the concept of the "new woman," which praised female sexuality while also praising the independent and active members of society. Mucha's art transcended the boundaries of "high art" because of the vast range of mediums he worked in, from wallpaper to furniture to clothes to promotional posters throughout the city. His Gismonda lithograph had a major influence on the Art Nouveau movement.
Byzantine borders, calligraphy, and frames complement Mucha's organic, elaborate, elegant, and energetic style. Much like the haloes on the religious icons he observed as a child, his renowned "Mucha lady" figures featured curves, flowing hair, pastel robes, and frequently a halo of light or flowers. Mucha's ladies are vibrant and full of life, and they are not an alluring but potentially lethal temptation. Even at the Fouquet store on Rue Royale, he transformed shopping into an artistic performance using sculptures, fountains, mosaics, sculpture, and lighting.
Some of Alphonse Mucha's most notable works were; Daydream (1897), Job Cigarette Papers (1896), The Seasons (1896), Stained Glass Window (1931), and the Snake Bracelet with Ring (1899).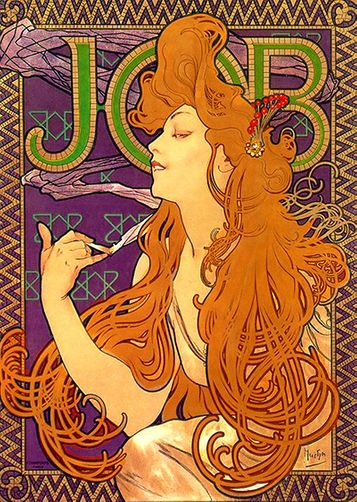 Gustav Klimt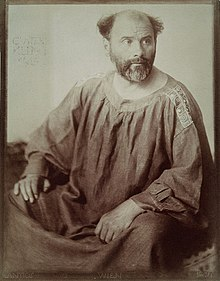 Born: 14 July 1862, Baumgarten, Vienna, Austria
Died: 6 February 1918, Vienna, Austria
Known for: Painter
Periods: Art Nouveau, Symbolism, Vienna Secession, Modern art
Gustav Klimt's historical people and situations were considered decorative arts before the Art Nouveau style gained popularity. These murals, which he was commissioned to produce for public buildings, ushered in his "Golden Phase," which lasted from 1903 to 1909.
Klimt was a brilliant advocate for the parity of the fine and decorative arts while being a "fine art" painter. Early in his career, he found success by painting in the context of larger architectural structures; hence, many of his most renowned assignments were meant to complement one another and form a Gesamtkunstwerk inside a single space (total work of art). Later in his career, he collaborated with other artists from the Wiener Werkstätte, an Austrian design group that strove to elevate the aesthetic quality of commonplace items.
Klimt was a leading figure in establishing the Vienna Secession in 1897 and serving as its first president. His selection was based less on his finished oeuvre, which was still small at the time, and more on his youthful charisma and willingness to challenge established norms and normative practices. His domineering personality and widespread renown as the world's preeminent Art Nouveau painter were major factors in the Secession style early success. Still, they led directly to the movement's rapid decline after 1905, when he abandoned it.
Even though Klimt's work is well-known now, it was mostly ignored during the better part of the twentieth century. In his day, Klimt's public paintings were met with a firestorm of criticism for their sensual subject matter, and the artist was even accused of obscenity for his efforts. The sexual hunger he has is fully expressed in his drawings, which are just as explicit.
Klimt's work is defined by the exquisite gold or colored embellishment, often in the form of a phallus, which covers the more sensual aspects of the sketches on which many of his paintings are based. This is seen in Judith I (1901), The Kiss (1907–1908), and particularly Dana (1907). The domineering lady, or femme fatale, was one of Klimt's most often recurring subjects. Art historians identify Egyptian, Minoan, Classical Greek, and Byzantine influences as having contributed to Klimt's distinctive style. Klimt was also influenced by Albrecht Dürer's engravings, late medieval European art, and Japanese prints. His mature works are distinguished by their rejection of previous naturalistic approaches, their use of symbols to express psychological concepts, and their emphasis on the liberation of art from conventional society.
Charles Rennie Mackintosh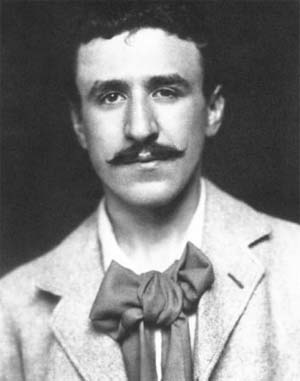 Born: 7 June 1868, Townhead, Glasgow, United Kingdom
Died: 10 December 1928, London, United Kingdom
Known for: Architecture, Art, Design, Decorative Arts
Periods: Art Nouveau, Glasgow School, Vienna Secession, Symbolism
The interior and exterior rooms created by Charles Rennie Mackintosh are deliberately plain. Yet, they speak of calm, spirituality, and meticulous attention to detail in the same key as a basic monastery or a white cube modern art gallery. He was an architect who often worked with massive and unyielding materials, yet his finished works were often characterized by warmth and coziness. With his long-term girlfriend and creative colleague, Margaret Macdonald, he developed a symbolist architectural style that drew inspiration from the austerity and simplicity of Japanese art.
Mackintosh and his wife Margaret Macdonald, his friend Herbert MacNair, and Frances Macdonald (who was married to MacNair), were collectively referred to as "The Four" because of their close working relationship. They believed in "total design," or the development of every component of an interior, from furniture to metalwork. As a result, they produced The Glasgow Style, which bore a striking resemblance to the goals of William Morris and The Arts and Crafts Movement.
In his later years, Mackintosh became an ardent flower painter in addition to his career as a highly inventive visionary Art nouveau architect and interior designer. Painting flowers reveals the artist's true motivation: an effort to mimic natural beauty with human hands.
The Mackintosh library is one of his finest works in Art nouveau architecture. The gallery is supported by towering oak columns that are, in turn, supported by massive beams that create a rhythmic division of the room, resulting in an atmosphere of unparalleled harmony. The 13 lights clustered in the center of the room and hung from the ceiling by tendril-like wires create a specific visual link between the actual space and the idea of the tree of knowledge. Throughout his career, Mackintosh employed the image of a tree as a motif in almost all of his creative endeavors.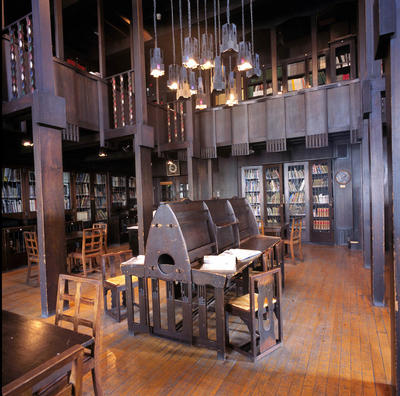 Louis Comfort Tiffany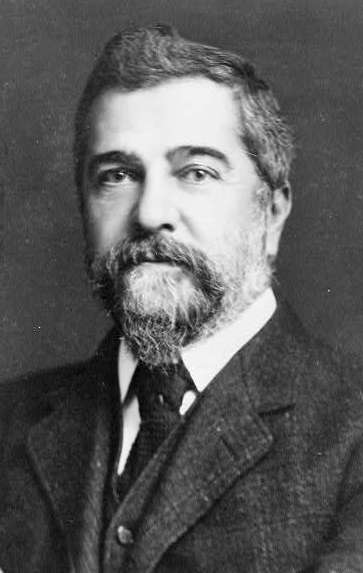 Born: 18 February 1848, New York, New York, United States
Died: 17 January 1933, New York, New York, United States
Movement: Art nouveau
Known for: Favrile glass, Tiffany lamps
Louis Comfort Tiffany, one of America's most renowned painters, revolutionized the manufacture of stained glass and combined it into inventive patterns and odd decorative objects. This helped to revitalize an industry that had altered little since the Middle Ages. He became well-known for his ability to 'paint' with glass, which he achieved by combining superb artistry with a passion for color. Although he is most known for his glasswork, he also worked in various other media, including jewelry and ceramics. He was directly affiliated with the Art Nouveau movement as one of its most innovative and prolific designers. Tiffany was also one of the first American designers to receive international fame. His work was exported across Europe by Siegfried Bing, the creator of the important and well-known L'Art Nouveau gallery.
Tiffany thought nature should be the primary source of creative inspiration, and most of his works depict landscapes, plants, or animals. Tiffany's affinity for the natural world and desire to incorporate new technologies into his designs aligned him closely with Art Nouveau. He was instrumental in introducing the movement to America, helping to popularize it through his designs and inspiring others to adopt a similar aesthetic.
Tiffany eschewed the usual method of stained-glass manufacture, which included painting onto the glass to add detail, and instead employed just glass to construct his creations, letting the shape of the glass define the final result. Additionally, he strove to invent new processes and methods, such as "favrile" and the creation of opalescent glass, which generated richer colors and more fascinating effects, therefore expanding his selection of raw materials. These advances enabled him to build completely original, very detailed glasswork.
Tiffany's work was influenced by a wide variety of sources, including England's Arts and Crafts movement, which affected his artistry and historical and classical materials. His Orientalist viewpoint may be observed in his early paintings and the themes and decorative elements in his subsequent works. The Art Nouveau movement in America was called the Tiffany style due to its connection with Louis Comfort Tiffany.
Laurelton Hall, Tiffany's opulent house on Long Island, retains windows, ceramic tile, and architectural elements that form a garden-like alcove, showcasing his work in full bloom. Tiffany produced a new aesthetic that was wildly popular and helped the firm grow into an empire of decorative art and jewelry that continues to this day by staining his glass in various colors and adding delicately painted embellishments before burning it.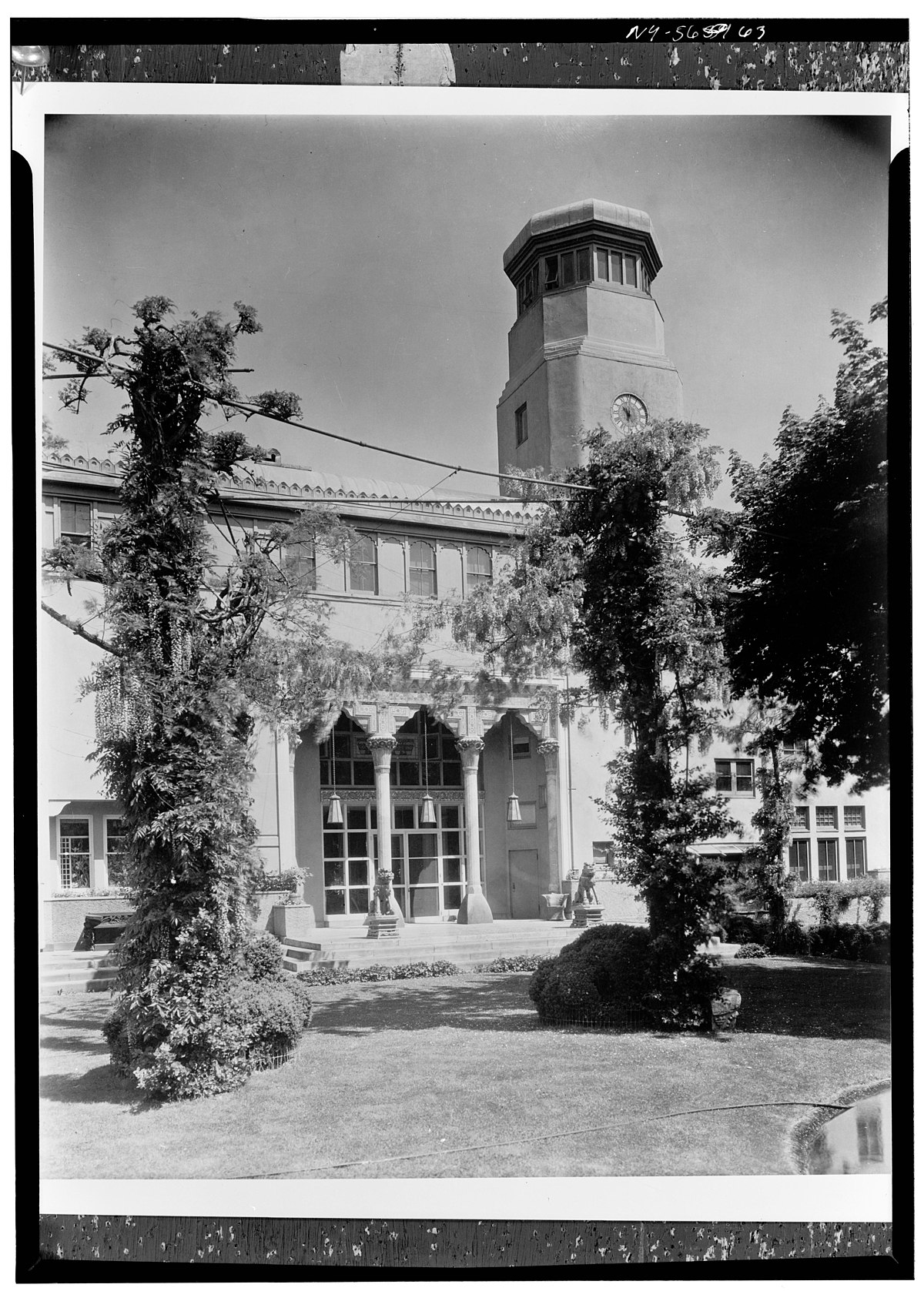 Henri de Toulouse-Lautrec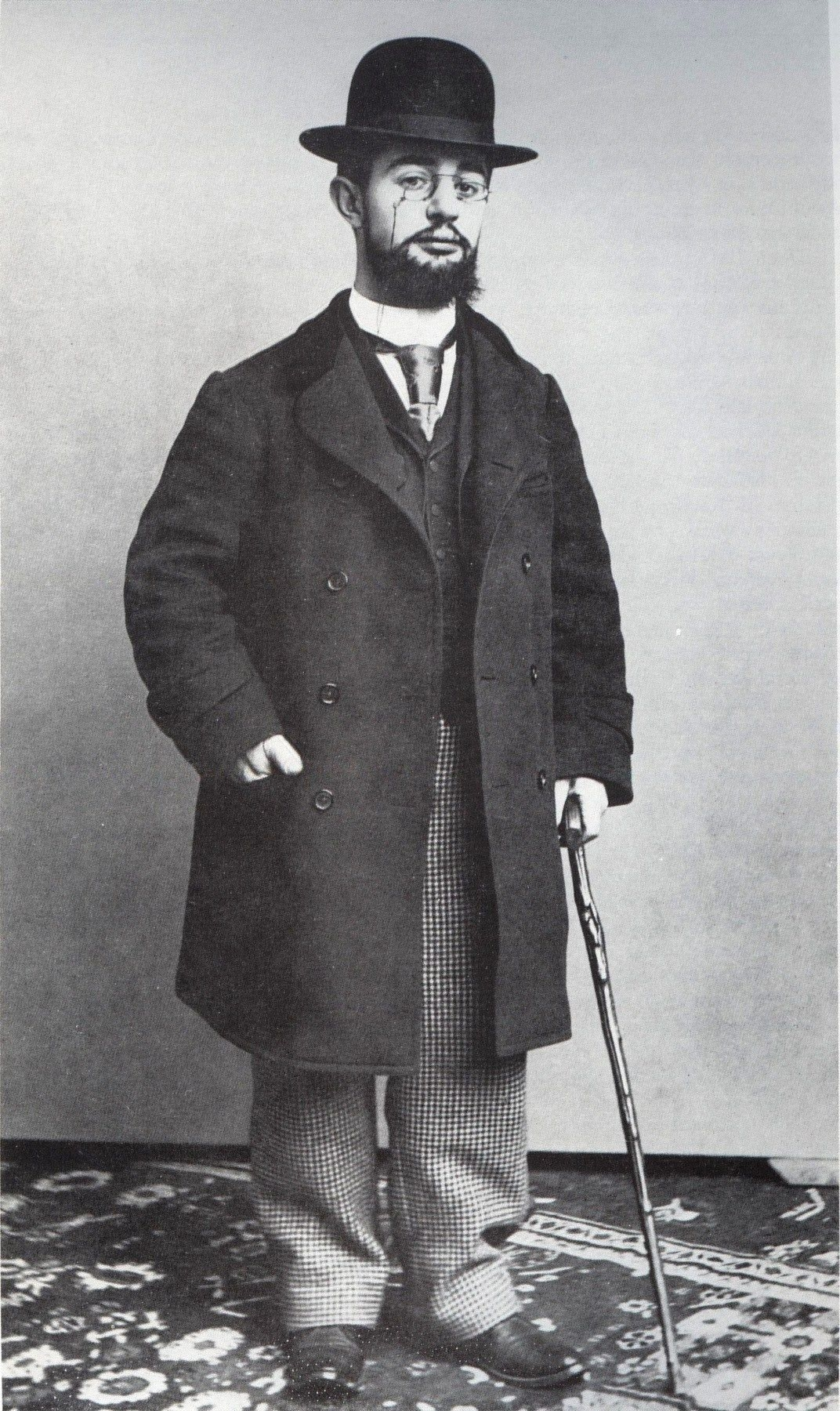 Born: 24 November 1864, Albi, France
Died: 9 September 1901, Château Malromé, Saint-André-du-Bois, France
Known for: Painting, printmaking, drawing, draughting, illustration
Movements: Post-Impressionism, Art Nouveau
Henri de Toulouse-Lautrec was the first artist to elevate commercial art to that of fine art, ushering in a new era when posters in nightclubs could be considered significant works of art. In contrast to most painters of his day, Toulouse-Lautrec did not have financial difficulties. He sold to Parisian company owners who benefited from his original concept instead of high-end galleries.
His well-known work, At the Moulin Rouge, portrays the cabaret first opened in 1889 as the Moulin Rouge. Along with his iconic Moulin Rouge posters, this painting was one of his first contributions to Art Nouveau. His exaggerated contours and script lettering became synonymous with the Art Nouveau style in these posters and paintings.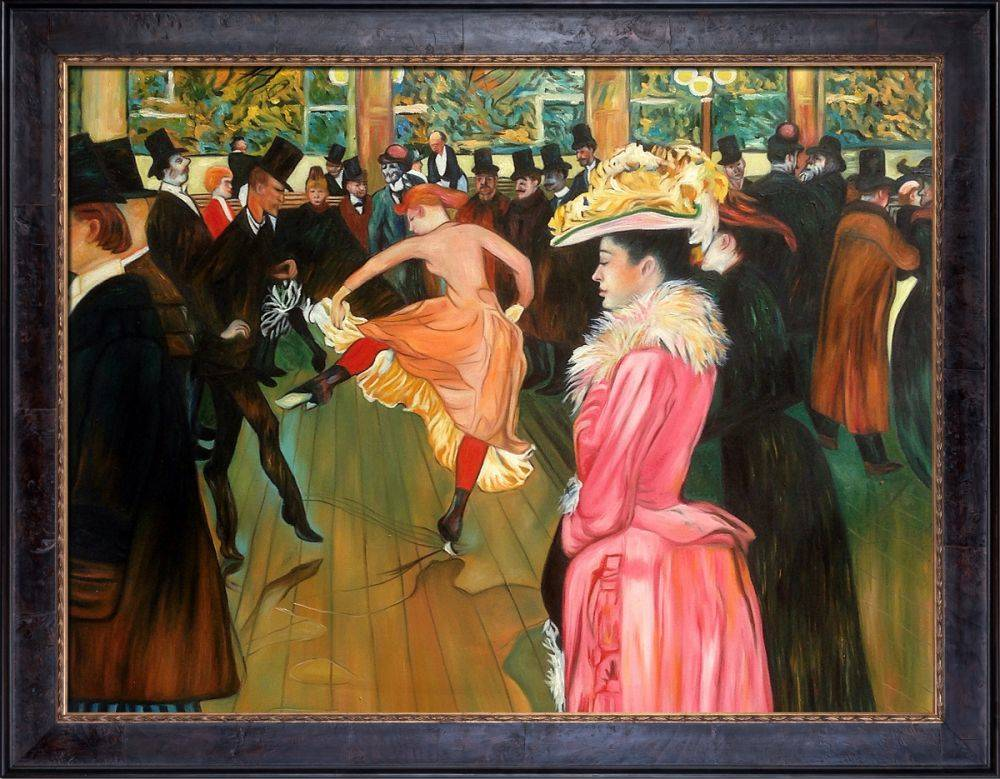 Art nouveau artworks
Major Art Nouveau artworks include; The Peacock Skirt by Aubrey Beardsley, Woman in a Striped Dress (1895) by Édouard Vuillard, The Kiss by Gustav Klimt, Cover design for Wren's City Churches by Arthur Heygate Mackmurdo and The Budapest Museum of Applied Arts by Ödön Lechner and Gyula Pártos.
The Peacock Skirt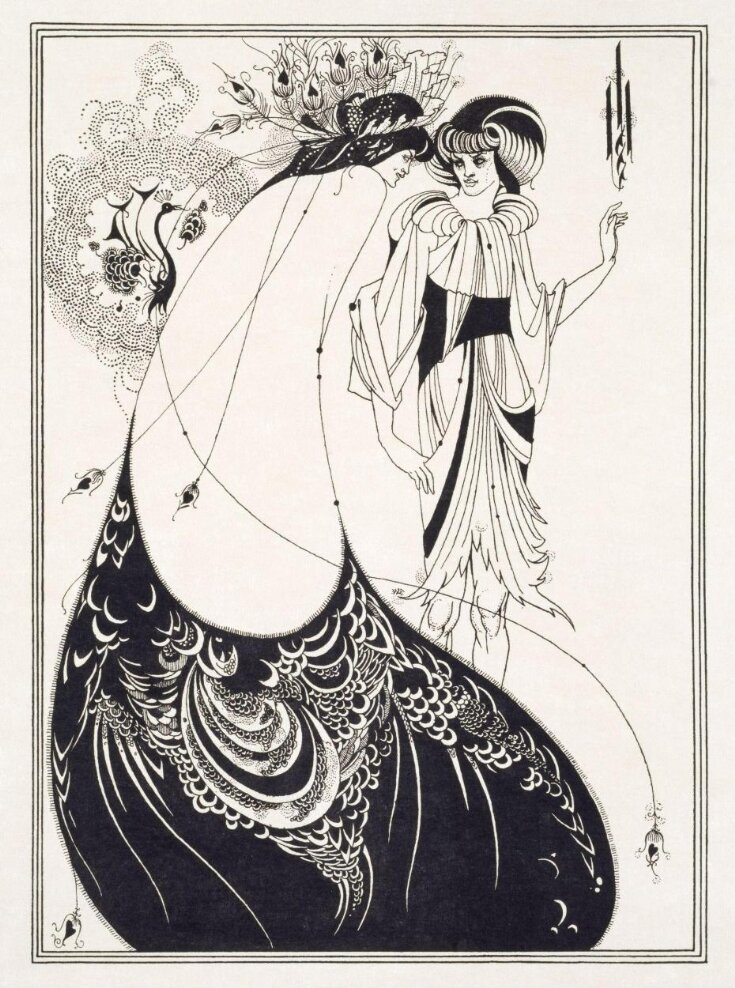 Artist: Aubrey Beardsley
Year: 1893
Medium: Line black print on Japanese vellum
Dimensions: 78 by 127 millimetres (7.0 in × 5.0 in)
Location: Victorian and Albert Museum, London
This picture by Beardsley for Oscar Wilde's Salomé (1894) depicts the heroine wearing a long, flowing robe with embroidery suggestive of peacock feathers. Indeed, a peacock hovers to the left while Salomé looms menacingly over the smitten young guy as if poised to lure and devour him. The man's legs, visible behind his robe, are shown in a manner that misrepresents his gender. This picture occurs with apparently unconnected words in the book: soldiers debate noise emanating from a banquet hall while the young guy praises Salomé's attractiveness.
Flowing lines and forms intended to evoke natural components like flowers, vines, and leaves characterize the Art Nouveau style. Decadence questioned Victorian society's fundamental beliefs and ideals by valuing refinement and artificiality and establishing a specific interest in the sexual and perverse. The Peacock Skirt is a wonderful example of early Art Nouveau because it combines this quality with arabesque lines, rigorous two-dimensionality, and colorful motifs.
Aubrey Beardsley was inspired by Japanese art, particularly Japanese prints. Salome's peacock skirt, unmistakably the major focal point of the painting, is made to stand out by Beardsley's use of the black-and-white color scheme and strong, aggressive lines. The peacock symbolism adds to the idea that Salome is desirable since peacocks are often connected to pride, ostentation, and beauty, and male characters in the play, like the young Syrian and Herod, frequently lust for her. Given that peacocks are often connected to wealth and excess, Beardsley's incorporation of the peacock symbolism is also an acknowledgment of the origins of his creative style.
Many of Beardsley's images for Salomé contradict Victorian notions of sexuality and gender roles. However, The Peacock Skirt best illustrates the contemporary concept of the "New Woman. In contrast to the Victorian conception of the submissive and meek feminine, Beardsley presents Salomé as self-possessed, sexually charged, and abhorrently domineering. This work exemplifies Beardsley's mature style and affinity with the Japanese aesthetic, which he shared with Whistler and other late-19th-century artists.
Woman in a Striped Dress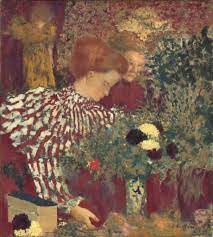 Artist: Édouard Vuillard
Year: 1895
Medium: Oil on canvas
Dimensions: 58.7 x 65.7 (cm)
Location: National Gallery of Art, Washington, D.C, USA
Exhibitions of Woman in a Striped Dress took place at the Berlin Secession in 1906 and the Munich Secession in 1911 after its first showing at the Maison de l'Art Nouveau in Paris in 1895. Woman in a Striped Dress, painted by Édouard Vuillard in 1895 as a decorative piece for the owner of the avant-garde publication La Revue Blanche, is regarded as an Art Nouveau design because it incorporates the Symbolist notion of invoking synesthesia. Using one sensation to conjure other artists is known as synesthesia.
A lady is seen in this picture arranging flowers. Vuillard is believed to have adored this lady. Although it isn't a clear allusion to her, Vuillard's copious use of the color red in the stripes on the model's outfit may be a nod to the mood that Misia's music, which Vuillard believed to be the model, created. It's also vital to remember that Misia was the publisher's wife, for whom Vuillard created five decorative paintings.
Given that Vuillard was a part of the group of painters known as Les Nabis, whose mission was to "question the traditions of Impressionism" and "in light of Paul Gauguin's poetry and Symbolist influence, they aspired to reproduce the natural world via artificial representations of color and depth," we can see how the environment in which the painting was created contributed to its Art Nouveau design. In the picture, Vuillard used a limited color palette consisting of reds, yellows, ochres, and other warm-toned hues.
Looking closely at the colors, one may see that they are produced utilizing intricate patterns. The use of pattern, color, and tonal arrangement to create an intimate setting distinguishes this as an Art Nouveau piece in addition to the color and pattern.
The Kiss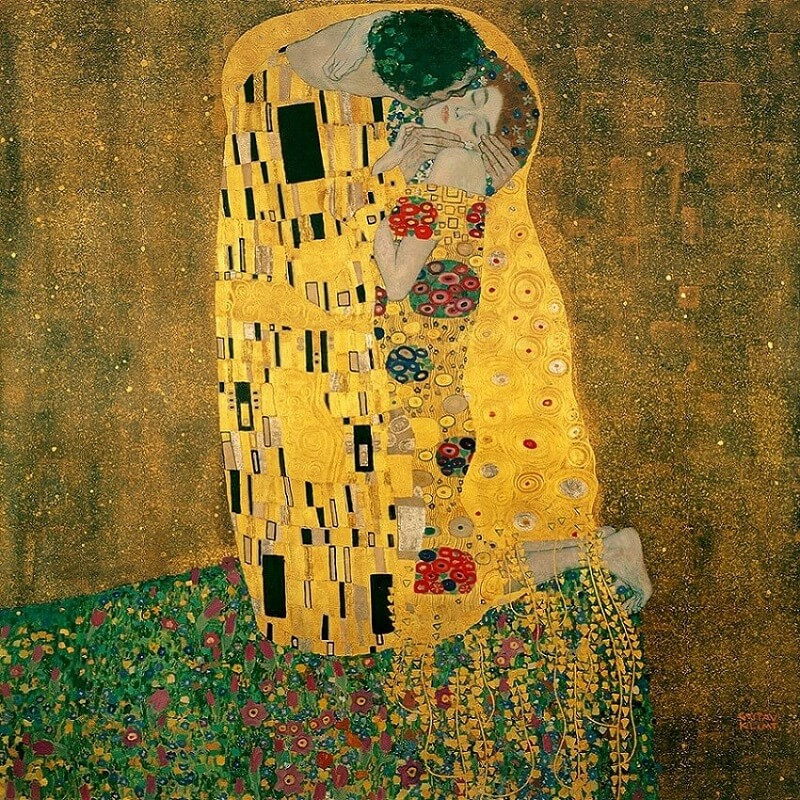 Artist: Gustav Klimt
Year: 1907-1908
Medium: Oil Paint, Gold leaf
Dimensions: 1.8 m x 1.8 m
Location: Austrian Gallery Belvedere
Klimt painted the Kiss during his Golden Phase. The subject of two figures embracing was prevalent in Klimt's paintings, especially in the Beethoven Frieze and the Stoclet Frieze, which preceded The Kiss. Much disagreement exists over the identity of the lady in this piece. Some assume the lady may represent Klimt's close friend and partner, Emilie Floge. Others believe that she resembles Red Hilda, the model who sat for Klimt's Woman with a feather boa, Goldfish, and Danae.
This composition places the pair in the front, with a dark and flat golden backdrop framing them on each side. We can glimpse the border of a flowery field under the woman's bare feet at the couple's feet. A yellow outfit with organic flower designs and circular forms encapsulates the figure. The flowery pattern extends to her hair, while the male wears an ivy crown. On the man's shoulders is a robe of the same hue with delicate swirls and geometric motifs. We cannot see the man's face because he is bending down and holding the woman's face while kissing her cheek. The woman's eyes are gently closed, her face is inclined toward the Kiss, and one arm is draped over his neck.
The decorative objects in this painting seem to be infinite. Each square inch of the canvas is dense with colorful textures and patterns. Klimt's highly decorative style represents his defiance of the constraints of the classical tradition. Within The Kiss, there are many and often contradictory patterns. The term Golden Period was derived from the Kiss artist's extensive use of gold, although he also used a wide spectrum of vibrant hues in all his works. In The Kiss, these brilliant hues may be seen in the stylized flowers found throughout the composition. The Art Nouveau style is characterized by the precise lines utilized to form the human figures and the rich details around them. The delicate face of the female figure best exemplifies Klimt's neat and skilled drawing abilities. Her features are gentle and delicate, with intricately sculpted eyelashes and delicately twisted hands.
The Kiss is a very important work for a variety of reasons. Not only is this one of the most famous paintings by Klimt, but it is also a prominent representative of the Art Nouveau movement. It is hardly surprising that The Kiss remains one of the most beloved artworks. The Kiss is a very important work for a variety of reasons. It is hardly surprising that The Kiss remains one of the most beloved artworks.
Cover design for Wren's City Churches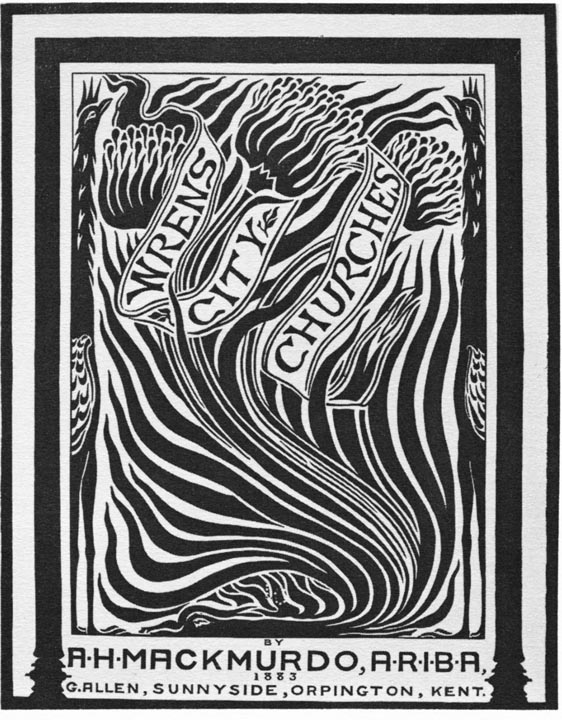 Artist: Arthur Heygate Mackmurdo
Year: 1883
Medium: Woodcut on handmade paper
Dimensions: 12 x 9 inches
Mackmurdo's woodcut demonstrates the impact of English design, namely the Arts and Crafts movement, on Art Nouveau. The title page, which Mackmurdo created in the same manner as later European Art Nouveau designs, has intricate interactions between positive and negative space, visual rhythms, and abstract patterns inspired by the development of plants. The furniture, wallpaper, and books designed by Mackmurdo for the Century Guild between 1882 and 1900 demonstrate the most continuous application of the visual energy inherent in Art Nouveau, despite sporadic instances of English proto-Art Nouveau designs having been recognized throughout the history of Art Nouveau.
The simplicity of Mackmurdo's use of positive and negative space and the woodcut's relationship with the handmade, distinctive nature of the work both add to this association. Mackmurdo's hallmark whiplash curves and abstract-yet-naturalistic shapes symbolize the aesthetic feeling of freedom and energy that ultimately characterize Art Nouveau.
The focus on the vegetal and floral imagery adorning the cover, which rejects any real accordance with the book's claimed subject matter, also draws attention to its purposefully decorative quality and suggests that Mackmurdo's work is experimental rather than a definitive, mature example of Art Nouveau. The woodcut is significantly more important than the text, a disjointed account of the Sir Christopher Wren-designed Baroque cathedrals in London.
The Budapest Museum of Applied Arts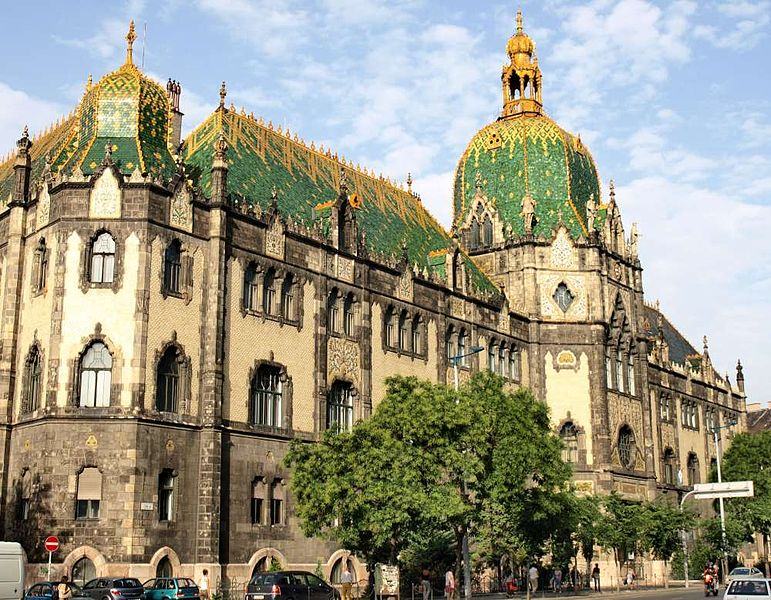 Architects: Ödön Lechner, Gyula Pártos
Address: Budapest, Üllői út 33-37, 1091 Hungary
Founded: 1872
Function: Museum
Architectural style: Art Nouveau Architecture
The Budapest Museum of Arts, which dön Lechner designed (often dubbed the "Hungarian Gaudi") and Gyula Pártos (with whom Lechner sometimes collaborated), is exemplary of how the Hungarian "national" strand of Art Nouveau (also termed the Hungarian Secession style because to its proximity to Vienna) comprised more of a synthesis of many historical forms than of a special quest for new ones.
This building has a trapezoidal lot and wraps around a courtyard, which is filled in significant part by a glass atrium behind the building's primary face. Details like the multi-lobed arches inside and out, the bell-shaped domes and spires, and the onion-shaped carved finials are all reminiscent of Islamic and Persian architecture. At the same time, the baroque style comes from Central Europe. Similarly to Gaudi's work, the structure is richly ornamented, with tilework, stained glass, and stone all being used to create a vibrant, polychrome look that keeps the viewer's eye wandering and informs one of the harmonic harmonies of the applied arts here in producing a complete work of art.
Art Nouveau vs Art Deco
Two of the most influential art trends of the twentieth century were Art Nouveau and Art Deco, which had an impact on every aspect of visual culture. Art Deco has harsh angles, and geometric shapes in contrast to the curvy, organic forms celebrated in Art Nouveau.
Even though they share many of the same terminologies, these two art groups represent quite divergent paths for contemporary art. Despite their differences, the eras of their inception and the scope of their impact are reflected in both styles. Because of their willingness to incorporate existing cultural norms and respond to societal concerns, Art Nouveau and Art Deco laid the groundwork for much of the visual art we see today. Art Deco was a transitional style that maintained certain of Art Nouveau's central principles while introducing new ones. As Art Nouveau fell out of favor, Art Deco began to take shape.
So much of Art Nouveau's distinctiveness stems from its reliance on and inspiration from scenes from nature. Art Nouveau architecture, interior design, and decorative arts often include undulating curves and sinuous lines in homage to nature. Contrast this with the Art Deco aesthetic, primarily ornamental, emphasizing symmetry, sleekness, and symmetry. Much of Art Deco's look focused on vertical lines, zigzagged patterns, and technological breakthroughs that influenced rectilinear forms. The development of machinery and the improvement of materials like aluminum, stainless steel, glass, and plastic are two examples. The lively, daring, and rapid pace of the early 20th century was well captured by Art Deco.
What Art Movements Influenced Art Nouveau?
The aesthetic movement of the late 19th century and William Morris's Arts and Crafts movement both influenced the development of the art nouveau style. They advocated for integrating aesthetically pleasing and practically useful forms into daily life's tools, buildings, and furnishings. William Morris, an English designer and businessman, once said that one of the decoration's primary functions was "to give people joy in the things they must perforce use," while another was "to give them pleasure in the things they must perforce manufacture."
The growing interest in Japanese art among European artists in the 1880s and 1890s, especially in wood-block prints by artists like Hokusai, had a significant impact on the development of a new artistic movement known as Art Nouveau, which was closely tied to Post-Impressionism and Symbolism. Numerous flower shapes and naturally curved lines, both of which would become hallmarks of Art Nouveau, were included in these prints.
What Art Movements were Influenced by Art nouveau movement?
Before and during World War One, Art Nouveau was criticized for its ostentatious ornamentation. The high artistry required made it difficult for the general public to enjoy. While the movement did not survive the First World War , parts of it may be seen in subsequent trends like Art Deco, Modernism, and even the Bauhaus school of architecture. For a short period, Art Nouveau was the defining visual language, and remains of this exquisite style can be seen in many places across the globe, including Paris, where the entrances to the metro stations, built by Hector Guimard between 1890 and 1930, are still in the original form.
More Art Nouveau Artwork on Artchive